Welcome to Farnell
We offer customers a choice of 500,000 stocked products from over 1200 leading manufacturers. For your convenience and local support, we have appointed the following distributor for your country: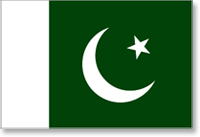 Makkays
Islamabad Office:
Kulsum Plaza,
42-Jinnah Avenue,
Islamabad
Lahore Office:
74-A/1, Babar Block,
New Garden Town,
Lahore
Karachi Office:
176-C K.D.A
Scheme No. 1-A
Karachi

Peshawar Office:
43-Hurmaz Plaza,
Jumrud Road,
Peshawar

Tel:
+92-(0)21-111 100 800
Tel:
+92-(0)91-111 100 800
Fax:
+92-(0)21-4933349
Fax:
+92-(0)91-5889275
Email:
karachi@makkays.com
Email:
peshawar@makkays.com
Makkays is the authorised distributor for Pakistan. Please contact us directly or use the link below to re-direct to Farnell to search and order the products you need.

Farnell Export