Welcome to Farnell
We offer customers a choice of 500,000 stocked products from over 1200 leading manufacturers. For your convenience and local support, we have appointed the following distributor for your country: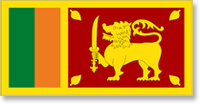 Orel Solutions (PVT) Ltd
No 49, Sri Jinarathana Road,
Colombo 2.
Sri Lanka
Orel Solutions (PVT) Ltd is the authorised distributor for Sri Lanka. Please contact us directly or use the link below to re-direct to Farnell to search and order the products you need.

Farnell Export