Welcome to Farnell
We offer customers a choice of 500,000 stocked products from over 1200 leading manufacturers. For your convenience and local support, we have appointed the following distributor for your country: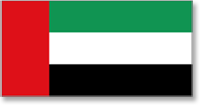 DGM Distribution
Deira Genaral Marketing
PO Box 11370,
Dubai, UAE
DGM Distribution is the authorised distributor for Dubai. Please contact us directly or use the link below to re-direct to Farnell to search and order the products you need.

Farnell Export